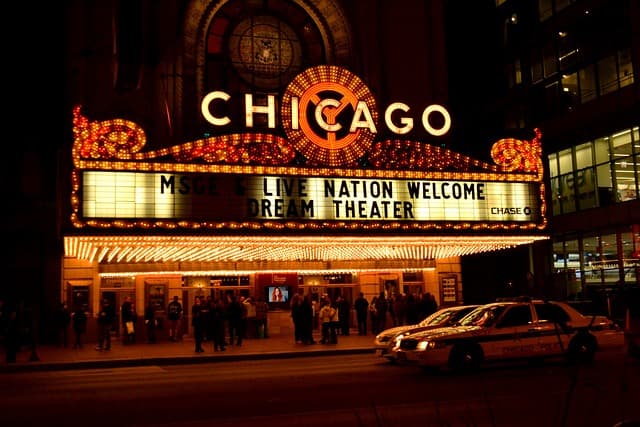 Chicago is the perfect city to try new foods and drinks. Natives and visitors alike will find something to please their inner foodie. We've rounded up some of the most unusual and interesting places to eat in the Windy City.
Signature Brunch Cruise on Lake Michigan
Want the best seat in the house? Every table offers it when you dine on Lake Michigan. Take a panoramic brunch cruise paired with world-class cuisine, and you can't go wrong. Spend the afternoon on the water with scenic views while enjoying DJ entertainment and an assortment of games. Enjoy a chef-prepared buffet and fully stocked bar, and celebrate in style on the outdoor rooftop deck with breathtaking views of the horizon. Enjoy bottomless mimosas or creative cocktails available for purchase, and reserve a table by the window to maximize your enjoyment.
If you need help deciding which one to visit, consider a culinary tour. You can sample dishes from several establishments, learn more about Chicago's rich (and delicious) heritage, and have an unforgettable experience with your group.
Ultimate Chicago Food Tour: West Loop Neighborhood
From Chicago classics to modern international cuisine, the West Loop is a food lover's paradise. Unlike other foodie neighborhoods, the West Loop caters to every taste, from comfort food and burgers to fine dining and everything in between. And it's not just restaurants: there are wonderful food halls where you can indulge in your favorite treats from around the world; cocktail bars serving delicious drinks inspired by regional flavors; and even gourmet popcorn stores for those with a sweet tooth.
Walk the West Loop with pizza
The West Loop is a thriving foodie paradise. It's home to some of Chicago's best pizzerias, and on this tour, you'll get to try them all. From a guide who specializes in dough, you'll learn about the ten types of pizza in the city and their history. You'll also learn about the history of the West Loop neighborhood and its colorful characters.
Superdawg Drive-In
The Superdawg Drive-In is a classic for Chicagoans. It's been around since 1948, and to this day, it's still packed with people who come to eat and socialize. It has delicious hot dogs, good hamburgers, and awesome cocktails.
Kaiser Tiger
If you love German food and beer, Kaiser Tiger is the place for you. This quaint restaurant serves traditional dishes (schnitzel, sauerbraten and sauerkraut) in a casual, festive atmosphere and over 100 beers on tap. The room is spacious, seating 250 people, and there's a small craft cocktail list if that's more your thing.
Kaiser Tiger opened in 1986 as a bar with a few tables in Chicago's Lincoln Park neighborhood. Today, the restaurant has three locations in Lincoln Park, Olde Towne, and River North. All three establishments offer the same menu and have similar décor. However, each has its own specialties, for example, River North has outdoor seating.
The Girl and the Goat
If you're looking for a unique dining experience, check out Girl & The Goat in the West Loop. This is Stephanie Izard's first restaurant with Boka Restaurant Group after winning the fourth season of Top Chef. The family-style restaurant seats 122 and the menu is divided into meat, fish and vegetable categories and offers a selection of wines from around the world. The menu features globally influenced dishes with vibrant flavors in a fun and lively environment with banquettes, dimly lit nooks and elevated seating platforms. Snack on pretzels or chickpea fritters before trying some of the more unique dishes like goat belly, liver mousse, sticky glazed pork shank or string beans in a fish sauce vinaigrette. If you're feeling particularly adventurous, try the roasted pig face, and don't be afraid to ask your server questions!
Kit Kat Lounge & Supper Club
Kit Kat Lounge & Supper Club has been around since 1934, when it was known as the Kegel Tap Room. The bar was closed during Prohibition and reopened after it was repealed in 1933, but this time as a speakeasy.
SafeHouse Chicago
SafeHouse Chicago is a unique restaurant located in the basement of The Pump Room, a bar that has existed since Prohibition. Settle into a booth and order a few drinks from the speakeasy-style bar. Their cocktails are creative, so it's hard to choose just one.
The food here is just as great as the drinks, and the kitchen prepares it quickly. Start with the signature duck hoisin tacos, pastrami sandwich, or fries. Then wash it all down with an Old Fashioned cocktail made with house-made batter and citrus zest (or any other drink).
Carnivale
Carnivale is a Brazilian steakhouse on Montrose Avenue that has everything you want in a restaurant: great food, great service, and a terrific atmosphere.
The restaurant's menu features all kinds of meats cooked to perfection by experienced chefs. Carnivale is also known for its delicious caipirinhas, a powerful drink made from cachaça (Brazilian rum) mixed with fruit juice.
Wiener's Circle
Wiener's Circle, located in Chicago's Ukrainian Village neighborhood, is a hot dog joint that has been around for decades and is popular for its Chicago-style hot dogs. The atmosphere here is relaxed and casual as you order your food at the counter and then settle in inside or outside. If you come on a weekend, expect to have to share tables with other customers who are just as enthusiastic about their hot dogs as you are.
If you want a different experience than just one type of hot dog, The Wiener's Circle also offers vegetarian options like veggie dogs and fries. This restaurant also has several beer options if you want to drink something other than soda.