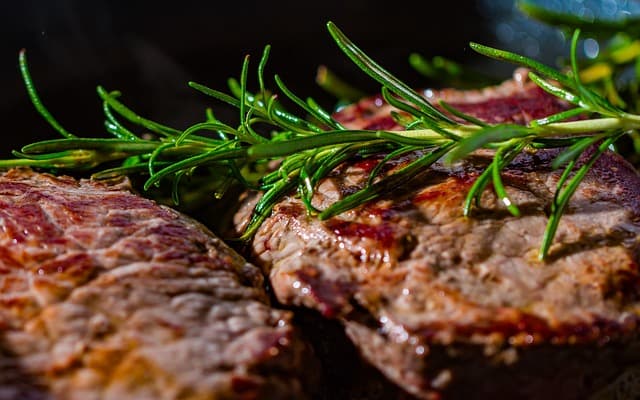 Chicago-style pizza and Chicago-style sausage buns are familiar to everyone, but Chicago restaurants have more sophisticated menus to offer!
Get a true taste of Chicago – literally – by going to an elegant American restaurant – there are plenty of them in the city. Breakfast, lunch or dinner at these establishments will cost around $20-$30.
Hub 51
A trendy nightclub and restaurant a few blocks from the Chicago Riverfront, in the River North neighborhood, where there are many shopping centers and interesting places to visit. The modern lounge design and dim lighting create a relaxed atmosphere.
Menu: The restaurant prepares dishes in traditions of American south and north – steaks, tacos and nachos, cold appetizers, original salads and huge burgers. Fans of sushi and rolls, don't miss the 50% discount from 3 pm to 6 pm, as well as after 11 pm. Hub51 has a separate food menu for people with gluten intolerance.
Location:
51 West Hubbard Street.
Chicago, IL 60610
Subway Station: Grand (Red line); Merchandise Mart (Purple Express,Brown subway lines);
Hours of Operation:
Monday – Wednesday: 11 am – 12 am, Thursday – Friday: 11 am – 2 am, Saturday: 10 am – 3 am, Sunday: 10 am – 10 pm
Recommended attire: casual business casual.
Wishbone Restaurant
A great place for lovers of spicy and savory South American cuisine. This is one of the favorite restaurants of the citizens – no one will be left indifferent by large appetizing portions of delicious dishes, prepared under the personal guidance of the owner.
Menu: Airy omelets with stuffing and fruit pancakes with juicy gravy are popular dishes for breakfast or brunch. Seafood patties and Southern-style chicken stew are served with a traditional side dish of rice, black beans and peas and a flavorful cornmeal bun. Wishbone's menu has more than a few gourmet items for vegetarian supporters as well.
Location: 3300 North Lincoln Avenue. Chicago, IL 60657
Subway Station: Paulina (Brown subway line)
Hours of Operation:
Monday: 7 am – 3 pm, Tuesday – Thursday: 7 am – 3 pm & 5 pm – 9 pm, Friday: 7 am – 3 pm & 5 pm – 10 pm, Saturday: 8 am – 3 pm & 5 pm – 10 pm, Sunday: 8 am – 3 pm & 5 pm – 9 pm
Smoque BBQ Chicago
The homey, cozy atmosphere of this restaurant attracts tourists and residents. The Texan-style barbecue is always plentiful, so be prepared to wait your turn!
Menu: Connoisseurs say that meat in Smoque BBQ is cooked perfectly: ribs, beef loin, fried chicken, sausages – all dishes are served with thick homemade gravy. Traditional side dishes such as stewed beans, coleslaw and mashed potatoes go well with the meat delicacies.
Location: 3800 N Pulaski Rd Chicago, IL 60641
Subway Station: Irving Park (Metro Blue line)
Hours of Operation:
Monday: day off; Tuesday – Thursday: 11 am – 9 pm, Friday – Saturday: 11 am – 10 pm; Sunday: 11 am – 9 pm
State Street Bread &Co
A popular breakfast and lunch spot for business travelers working in the area. The restaurant is located in a spacious space in the Courtyard Marriott HotelRiver North building. Wireless Internet access allows you to grab a bite to eat while you're on the go.
Menu: A variety of gourmet breakfast and lunch specialties. Delicious cold and hot sandwiches are probably the best choice in Chicago! The most popular are the roast beef with hot sauce on a flavorful onion bun and the panini with chicken, cheddar cheese and bacon. A new "soup of the day" from the chef is offered daily. As a light appetizer – healthy and tasty salads based on original recipes.
Location: 30 E Hubbard St Chicago, IL 60611
Metro Stations: Grand (Red line); State/Lake (for Orange, Brown, Purple Express, Green,Pink trains); Clark/Lake (Pink, Brown, Green, Blue, Purple Express,Orange subway lines)
Opening hours:
Monday – Friday 06:30 am – 2 pm, Saturday – Sunday 7 am – 2 pm
HB Chicago
"Home Bistro," as this establishment is called, will delight with exceptionally prepared modern American cuisine. The restaurant is located in the Lakeview neighborhood near the Steppenwolf Theater. HB Chicago has many regulars – you bet, you can come here with your own liquor!
Menu: On Wednesdays, the restaurant serves a three-course fixed-price menu (up to $30 per person) – a great opportunity for gourmets to enjoy high-end cuisine at a reasonable price! Hot and cold appetizers and main courses are prepared according to the recipes of Chef Lanchman, the owner of the establishment.
Location: 3404 N Halsted St Chicago, IL 60657
Metro stations: Addison (Red line); Belmont (for Purple Express, Brown, Red trains)
Hours of Operation:
Tuesday-Thursday 5:30 pm – 10 pm, Friday-Saturday 5 pm – 10:30 pm, Sunday 5 pm – 9 pm
Enjoy your meal!